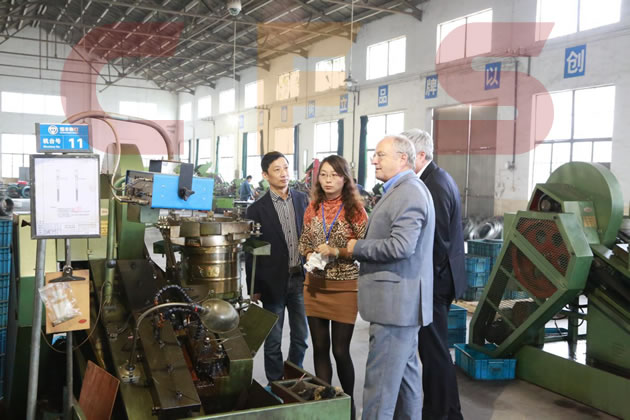 Get More Out of Your Trip to China – Factory Tours Made Easy
Planning to visit a number of factories on your trip can be very time consuming. You will need to careful prepare weeks in advance.
China Factory Sourcing will complete all the important planning tasks involved for you – saving your valuable time and energy.
China Factory Sourcing Will Ensure You:
> Get to visit the most factories possible in the shortest period of time.
> Have a prepared list of several suppliers to visit, who have been pre-qualified so you don't waste your time visiting factories that don't meet your needs.
> Do not have to worry about time consuming headaches such as:- arranging transport, hiring a translator, arranging accommodation, airport picks ups or travel to and from factories and around China.
> Are driven in comfort in our Honda CRV company SUV (only within 200km of Shenzhen)
> Have a senior manager to accompany you to trade fairs – Canton Fair, China Electronics Fair and any of the major fairs held in Southern China.
> Your experience is organized in the most efficient manner possible allowing you to have a genuinely pleasant, headache free experience
China Factory Sourcing offers you everything you need to get the most out of your next trip to China!
Services we provide:
> Airport pickup
> Hotel arrangements
> Factory introductions
> Factory tours (including interpretation services, price and order negotiation services )
> Transportation ( Taxi / Normal Trains / Flights or High Speed Trains)
Fees we charge:
Airport Pickups:
USD $75 Shenzhen
USD $125 Hong Kong
We'll arrange for a China Factory Sourcing staff member to meet and greet you at Shenzhen Airport, Luohu Border Crossing or Shekou Ferry Terminal when you arrive in China. We will take you to your pre-arranged hotel, assist you with check in and make sure your "China trip" gets off to the best possible start.
We can also arrange for a staff member to travel to Hong Kong International airport to greet you. They will then arrange your transport to Shenzhen by car or train.
Accommodation Booking Charge
Free
If you don't have a preferred hotel in Shenzhen, we will help you to arrange a hotel that is convenient to our offices so you waste as little time as possible in beginning your factory visits. There are a number of hotels in this area and will vary in price depending on the quality of hotel you specify.
Factory Tours:
USD $200 + travel expenses per day
A English speaking member of our staff (or your account manager if you are an existing customer) will accompany you to the factory or factories selected.
Here is how our staff member will help you:
> Provide Interpretation for easier communication
> They will remind you of the culture protocols in China so nobody is accidentally offended
> Assist in you in negotiations with the factory
> Ensure you build a good working relationship with the factory.
If your tour requires an overnight stay outside Shenzhen, our staff's accommodation and board are at your expense.
General Transportation:
Charged at cost
In Shenzhen - If the factory for your visit is within the Shenzhen's city boundary area, a taxi or company car will be provided for transportation.
Outside of Shenzhen -
> The train will be recommended for tours within Guangdong Province or if your factory is accessible using the Shenzhen – Beijing high speed train link. Ticked price vary depending on the distance traveled.
> It is recommended to take flights for cities outside Guangdong Province. Ticket prices vary depending on which city. A rough guide: it costs between RMB800 to RMB 2000 (USD128 to 322) each way. If a China Factory Sourcing staff member is required to join the trip, all travel charges will be paid by you.
> Taxi travel to factories will be paid by the customer. But generally factories will provide free transportation to a potential customer visiting from overseas. As in everything it will depend on the factory.