---
Shipping Made Easy from China to Your Doorstep
Date:2017-08-22Views:1449
Starting a new business? Thinking of the possible suppliers for your new business? China Factory Sourcing will help you, step by step in choosing a suppliers for your goods. If you haven't found one yet, our agents will be happy to assist
Starting a new business? Thinking of the possible suppliers for your new business?
China Factory Sourcing
will help you, step by step in choosing a suppliers for your goods. If you haven't found one yet, our agents will be happy to assist you in your shipping processes.
How To Get Started:
1. Contact Us:
Kindly send your inquiries at
service@chinafactorysourcing.com
or Call at +86 755 83727024. An account manager will be assign to you to handle your account and guiding you thru the initial steps of opening an account at China Factory Sourcing.
China Factory Sourcing doesn't charge for membership fee. You will only be charge a commission on all orders of between 5%- 8.5% depending on the value of the order. A big plus if our Chinese staff be able to negotiate the suppliers in your behalf, you will definitely be able to save 3 to 10% on a quoted prices.
2. Your Product Specifications:
Fill out our Sourcing Request Forms for all your product specifications. Tell the designated account manager all the details as possible for your required product.
3. Quotes
After indicating all details for your product specifications, our account managers will negotiate your possible supplier/s, verifying if it's a legitimate factories (not a middlemen or trading companies). After verification, you will then receive the details, estimated delivery time and prices. If you want to request a product sample to scrutinize the quality of the product, our agent will be happy to arrange that for you too.
4. Order Approval
Once all order details has been confirmed and approved. Our account manager will then process your order.
Payment to the Suppliers will now be made, they will check the product for quality control. Signing and Completing of Contracts with the supplier then Organization of Logistics comes after all necessary documents are done.

5. Shipping and Logistics
When all products passed the final quality control approval,
China Factory Sourcing
will process all your export permits, tax paperwork and insurances.
China Factory Sourcing
offers in-house logistic company for your ocean or air freight, international and postal services for smaller orders at your convenience.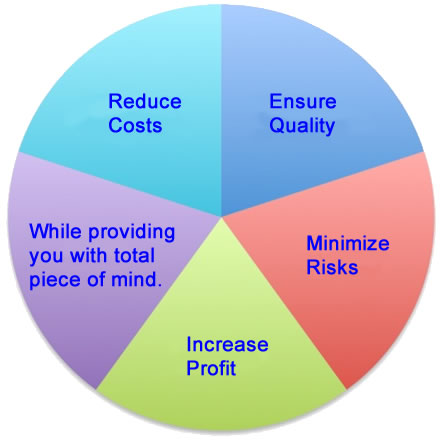 China Factory Sourcing
made shipping easy from China. We will help you reduce costs, as we negotiate the suppliers for you, ensures product quality for you too to help you at ease in mind. And helps you minimize risks, be it shipping or company frauds while increasing your profit. So what are you waiting for? From supplier factory to your doorsteps!
China Factory Sourcing
will arrange everything for you!