Shipping & Logistics
Getting Goods From China to Your Door – Everything Looked After For You!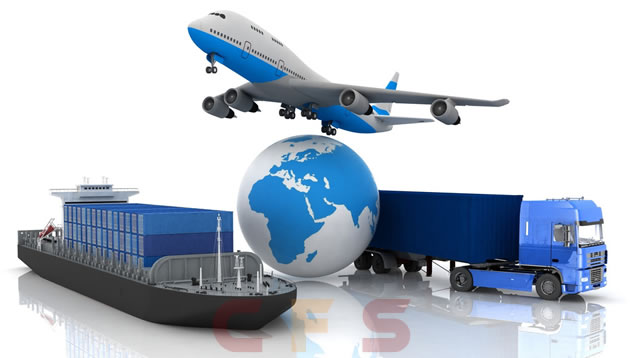 China Factory Sourcing can handle every step of your shipping from China. From collecting containers, pallets or boxes from your Chinese suppliers to sending your product samples for approval by DHL, UPS or mail - direct to your door in just a few days.
We can provide you with total end-to-end logistics solutions.
Ocean Shipping Services:
FCL:Because we deal directly with the major shipping lines, you benefit with low low prices. We can arrange for the pick up and transport of your container to its port of export. Booking of your containers at the best rates available and the handling of all you export paperwork in China. This means you don't have to find your own shipping agent or allow your Chinese factory to arrange the freight at inflated costs.
LCL: If your orders are less than a full 20ft or 40 ft container, don't worry. Sea shipping is still an option. We offer LCL (Less That Container Load) to most major ports around the world. LCL works by buying space in a container that is already destined for your preferred port. The weight and amount of space you require is calculated and then purchased from the shipping lines. This is a very economical way of sending your goods from China, with chargers much below air freight and express on orders above 300KG.
Because the customs and documents fees involved in ocean shipping are generally the same whether you are sending 1KG or 1000KG, order below a certain weight are often cheaper to send by air freight of discounted international express.
Air Freight:
International: Sending you shipment by air freight may not be as expensive as you might first imagine. Because we deal with airlines everyday we can negotiate excellent prices.
Most of the air freight we handle is sent through Hong Kong International Airport. Because it is one of Asia's busiest airport with excellent connection links, your goods will be shipped and arrive much faster than through Mainland Chinese airports.
International services from all major airports in China are also available using our network of partner agents across throughout China.
Domestic Air Freight: Because of the shear size of China, it is often necessary to send urgent goods internally by air. At China Factory Sources we can handle any domestic air freight services you need.
International Express: When you need your goods fast, international express services using carriers like DHL, UPS, FedEx and TNT is an excellent and economical solution. Because we operate our own shipping company and have accounts with the express companies we can offer our customers prices up to 57% less than they would pay directly. Our prices are discount because of the high volume of shipments we send and we then pass those savings onto you.
This service is especially good for getting your samples or small orders fast.
Everything is included in the prices (except local customs taxes) so your goods are delivered direct to your door with the express company looking handling customs clearance for you.
Mail Services:
Many people are surprised to learn that we can post their items with a wide variety of postal services direct from China, not just China Post. Some of the services available to you are:
> Royal Mail (UK)
> USPS (USA)
> Bpost (EU)
> Hong Kong Post (Worldwide)
> Swiss Post (Worldwide)
> China Post.
We can use these services to send shipment up to 30KG in most cases and the delivery times can be as fast as 5 days!
To get a complete understanding of these services please visit: www.parcelfromchina.com
Road Transport:
If you need goods collected from a number of different supplier across China and consolidated into one shipment, then road freight is a very economical option. Your goods can be collected across China and trucked to our Shenzhen warehouse . We will then combine them into one shipment and send them directly to you. Offering you big savings on having to send each order separately.
This service is also idea if you import goods to China, your container can be unloaded in Shenzhen and the sent to end customers around China by truck.
An international trucking service from China is also available to other countries in South East Asia. To countries like Thailand, Malaysia and Vietnam. For full details of these services, please contact a member of out customer support team.
Warehouse and Storage:
China factory sourcing operate our own warehouse facility in Shenzhen, Guangdong. This is right in the heart of the Pearl River Delta, otherwise know as the factory of the world. We offer a wide variety of storage solutions to our customers. So whether you require short-term or long-term storage we can formulate a solution to your needs.
Bonded Warehouse:
Bonded warehouse facilities are available in Shenzhen and Ningbo. Please contact our sales team for further information: sales@parcelfromchina.com
Hong Kong Warehouse:
Due to the fact the Hong Kong is a duty free port, many importers and exporters like to take advantage of the benefits this offers. We currently operate a small offices and warehouse in Hong Kong that can be used for collection of goods in Hong Kong and storage of smaller items.
Contact for more details: sales@parcelfromchina.com